The company specializing in the digitization of the dental process has announced with great anticipation that it has raised 236 million yuan, approximately USD 38 million, to fuel its continued growth. The funding round was led by 3H Health, followed by Vertex Ventures China, in collaboration with current shareholder Zhencheng Capital. This information brings with it the expansion of the domestic businesses in this industry and, of course, the deep update of all existing products in order to position themselves as the number one player in digital dentistry worldwide.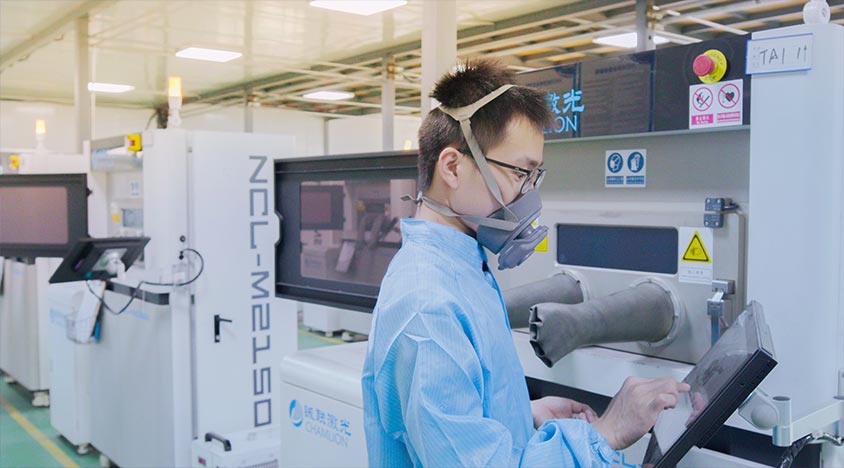 Since 2021, Chamlion has been making significant announcements about its future changes. The first was its new name, "Chamilion Technology," coupled with a profound transformation of its business model, replacing traditional suppliers with 3D printing equipment. The company's current objective is to build a comprehensive digital services platform for the field of dentistry, offering a cloud-based printing service model that connects dental 3D printers to the internet, opening up new opportunities and possibilities in this field.
Transforming dentistry through innovation:
The digitalization of this area of medicine is experiencing rapid growth, and Chamlion is in a unique position to lead this process by providing comprehensive digital solutions and connecting dental 3D printers through its printing model, which, due to advancements in technology, could take everything we currently know to the next level.
Innovation in Hardware:
Chamlion has leveraged its R&D expertise to enhance the dental processing chain with superior technology. Their development of DLP resin 3D printers directly replaces widely known manual gypsum models, and their 3D metal prints have successfully replaced manual casting. To continue their constant pursuit, they have also added thermal treatment ovens, polishing machines, and various post-processing equipment that significantly reduce processing times. The company's current position in metal 3D printers has an installation capacity of over 1000 printers.
Advancements in Software:
To make advancements in their software programming, they have chosen to rely on feedback from their own customers and their needs, especially in the area of 3D workflow with more sophisticated hardware. Their three pillars are: 3D printing control software, 3D printing data processing software, and AI-based intelligent design software for dental production. The most notable step is the latter, which combines with big data to achieve a significant improvement in design efficiency through automatic matching. As there is currently a shortage of specialized workers in the dental design and data processing field, the company has formed a team of hundreds of professionals who are supported by a global data center. This allows them to currently offer digital dental design services worldwide.
Revolution in dental materials:
Progress in this area is rapidly advancing, and Chamlion has gradually established a specialized raw materials market based on its own research, independently developing metal powder, photopolymer resin, polishing salt, among several others. This enables them to fully promote the construction of the entire chain and industrial ecosystem of digital dentistry.
Global expansion:
Currently, Chamlion has its headquarters in China but has managed to establish a global presence with various branches in Vietnam, the United States, France, and Turkey. It has built sales networks and companies that span numerous regions around the world and has established localized and digital manufacturing centers with the intention of surpassing 300 cloud factories by the end of 2023.
Today, Chamlion is in a unique position to lead the digital transformation and supply chain integration in the global dental industry. The solid backing from investors will reshape the current process, and it remains to be seen how other companies will respond to this news.