The annual clinical education event of the company is about to begin and promises to be an unforgettable experience for dental professionals. Known as the "Ultimate Digital Dentistry Experience," this year Dentsply Sirona will host two simultaneous live broadcasts, providing attendees with the opportunity to learn from renowned experts in the field.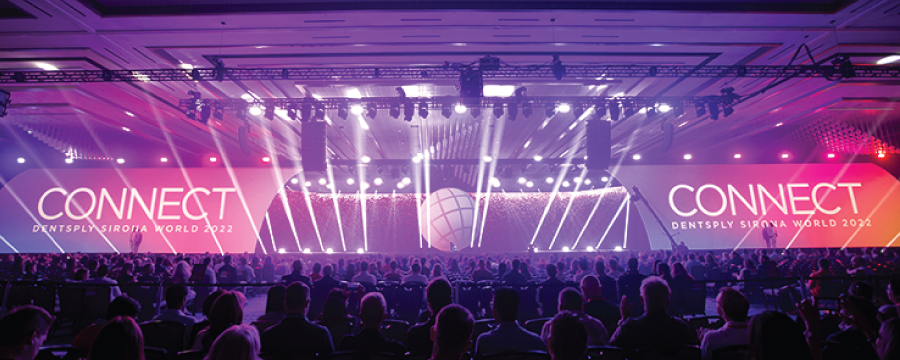 Two of them will be Dr. Mark Ludlow and Dr. Lynne Thomas, who will perform transformative implant and endodontic procedures, respectively. These innovative techniques will be showcased live on the main stage of Dentsply Sirona World.
In addition to the live procedures, Dentsply Sirona World will offer over 100 courses and clinical education programs delivered by more than 75 prominent instructors from both local and international backgrounds. Participants will have the opportunity to earn over 10 CE credits and learn about the latest techniques and advancements in various areas of dentistry and practice management, including endodontics, prevention, implants, clear aligners, restoration, and 3D technology, among others.
Highlighted presentations include "Ensuring Your Invisible Aligner Practice is Set Up for Success" by Dr. Vishal Sharma, where the simultaneous addressing of patients' health needs and aesthetic desires using digital technology will be discussed. There will also be a course on building a dental business for financial growth and sustainability, taught by Doug Fettig, CPA, MBA.
The event will feature an impressive lineup of speakers on the main stage, including Wally Renne, Sabiha Bunek, Brian Harris, Joseph Harris, and others. Notably, Kevin O'Leary, renowned entrepreneur and investor, known as Mr. Wonderful, will share his experience and expertise in the opening keynote speech.
Dentsply Sirona World 2023 will take place in Las Vegas and offers special "Early Bird" pricing until July 15, 2023. To register and learn more about the event, interested individuals can visit the DS World 2023 website.
In addition to the Las Vegas event, Dentsply Sirona will also organize DS World events in Madrid and Riccione, Italy, in September of this year, providing perfect opportunities for dental professionals to expand their knowledge, establish connections, and experience the latest innovations in digital dentistry.
Read more about similar events like this here.