The dental field has undergone a significant transformation in recent decades, posing unique challenges for new professionals. Adaptation to this constantly evolving panorama is easier to express than to achieve. Among the various technological stimuli, goal setting is essential for many recent dentists. Digital flow is an area in which it must be deepened, because with its expertise greater benefits are obtained in digital dentistry.
How can technology help new dentists thrive?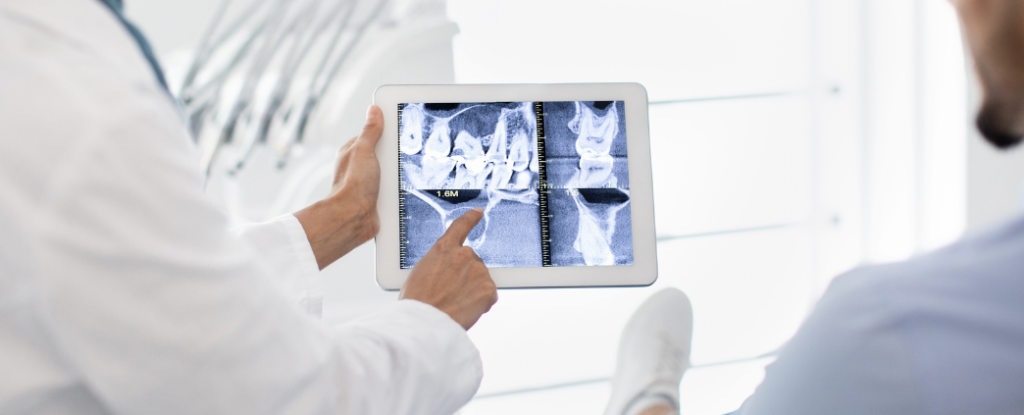 Undoubtedly, one of the most significant obstacles in dentistry is the changing expectation of patients. The impact of social networks and the media has driven the demand for cosmetic and restorative dentistry procedures. The cosmetic dental industry in the United Kingdom, for example, has reached a value of approximately 2.2 billion pounds sterling (as indicated by the Oral Health Foundation of that country in 2019). After this behavior of the industry, there are likely to be doubts about where to start, which is why the digital flow is the key to ordering all processes.
Digital dental flow is the key to success
This set of techniques and technologies allow dental treatments to be carried out digitally, which has a favorable impact on the benefits of the professional, as well as those who make use of them.
Benefits:
Order the workflow in the consultations in a concrete and effective way.
To be able to share ideas through the digital cloud with other specialists and with the technical team.
Images uploaded in 3D simultaneously through intraoral scanners so that the patient can see the entire process.
Efficiency
Digital dental treatments require less time and materials, which allows more patients to be treated.
Better aesthetic results
Personalized dental restorations can be created that adapt perfectly to the patient's mouth.
Risk reduction
Digital dental treatments require fewer invasive procedures, which reduces the risk of complications for the patient in treatment.
Intraoral scanners: the best decision
If your goal is to specialize in digital dentistry, considering investing in an intraoral scanner and proper training could be an excellent decision.
Several manufacturers offer different options, depending on your level of skill and experience.
Do you need advice? Write to us here, let's talk about your challenges and we will show you how we can help you achieve your goals as a dentist in the digital age.