The University of the Pacific of San Francisco, California has embarked on an exciting journey into the future, by joining with Stanford University in an innovative program aimed at bridging the gap between biomedical research and clinical practice in dentistry. Under the name of the "Pacific-Stanford PRIMED Program," this initiative has received significant financial support with a grant of 3.8 million dollars granted by the National Institute of Dental and Craniofacial Research of the National Institutes of Health of the United States.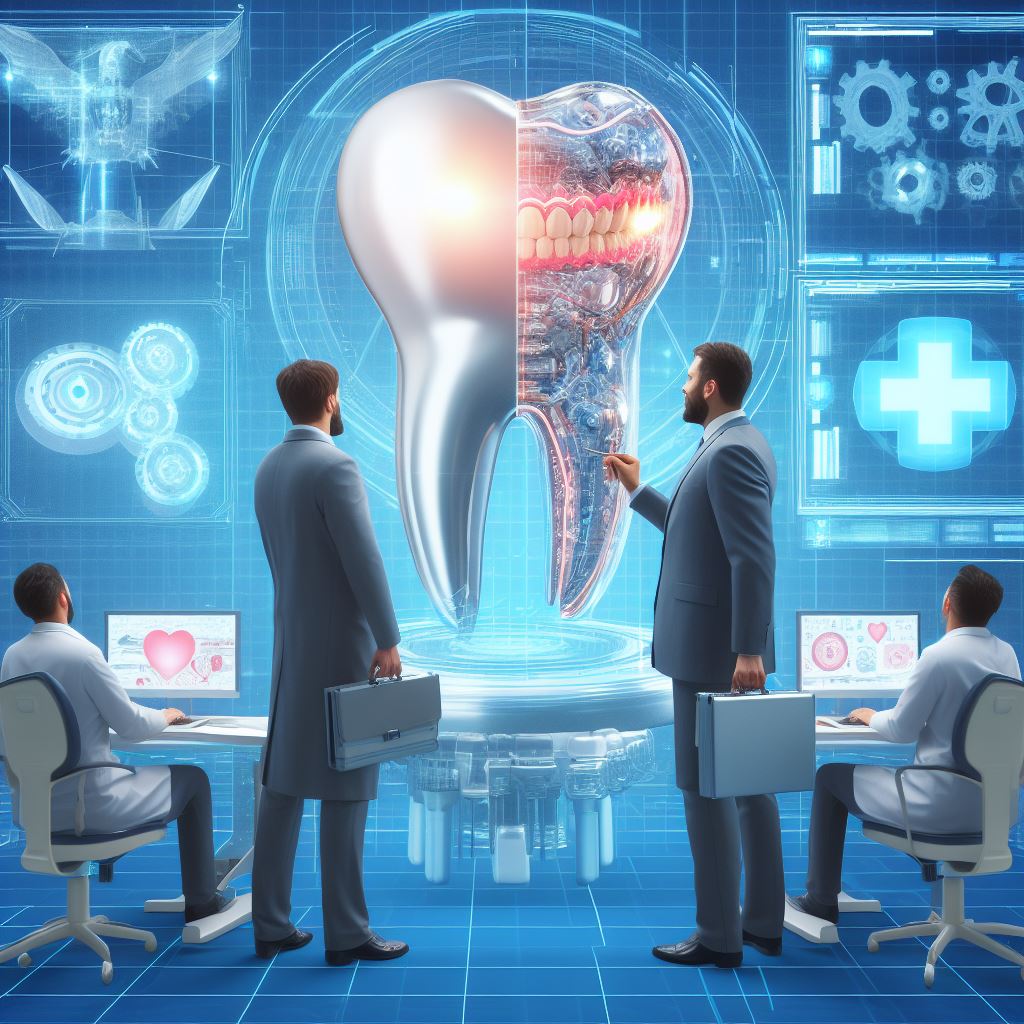 Digital dentistry is a concept that is becoming increasingly important in the world of oral health, and this collaboration between two renowned academic institutions is at the forefront of this revolution. The grant, with a duration of five years, aims to train the next generation of oral health clinical researchers, equipping them with the necessary tools to bring research into clinical practice, focusing on:
Focus on Precise Prevention and Treatment: Research studies will focus on areas such as oral cancer and sleep medicine. Digital dentistry involves the use of technology for more accurate diagnosis and treatment, which can lead to advances in early detection and more effective treatment options, helping to build new digital systems.
Biobank and Data Collection: The sample of data and demographic records of patients are essential in digital dentistry, since it is based on such analyses and records to be able to provide accurate treatments and a personalized approach to dental care, leaving the history in the cloud. This facilitates the management of large volumes of data, which will then be used as a final resource in medical care.
Currently, there is a growing knowledge about the prevention of oral diseases and clinical care, but much of this knowledge does not reach clinical practices in the way it should. The PRIMED Program addresses this issue, allowing the University of the Pacific to train clinical-scientists who can help entire populations at the same time, instead of one patient at a time.
The importance of this collaboration is undeniable, led by prominent figures in the field of dentistry and medical research such as David Lam, professor and president of the department of oral and maxillofacial surgery, as well as associate dean of medical integration at the University of the Pacific, one of the directors of the scholarship. Along with him, Rebecca Moazzez, professor and president of the department of preventive and restorative dentistry, and director of the Innovation Center. They are joined by two Stanford researchers: Ruth O'Hara, professor and senior associate dean of research and John Sunwoo, professor and associate dean of academic affairs.
And although this collaboration is not new, since both institutions have been working together informally for several years, Sunwoo expressed his enthusiasm for formalizing this relationship, noting that "they are delighted to be part of this initiative aimed at training the next generation of oral health clinicians."
The University of the Pacific's strength in dental education and training is combined with Stanford's solid clinical and translational research, which creates a powerful synergy. This program will transform dental education, making clinical research training a mandatory component for all first-year students.
Dentistry students will not only receive exceptional training in dentistry, but they will also get important tools when supporting their clinical research, which will be supported by a certificate from Stanford University. This will equip them to carry out such analyses both in the school of dentistry and in their future private practices in consultations.
The studies will focus on three key areas: oral cancer, sleep medicine and the development of a Pacific-Stanford biobank. The study of oral cancer seeks to detect this disease in the early stages, which could save countless lives. On the other hand, research on sleep apnea will expand the work currently underway at the Dugoni School to evaluate the effectiveness of the new treatment options. The biobank project involves the collection of blood, saliva, tissues and demographic information to create a solid collection of patient samples, which will be valuable for future research.
By incorporating these analyses into the daily routine of dental clinics, a research culture is promoted that will promote future projects and collaborations. Clinical examination will become an essential part of the practice, which will profoundly benefit patients.